The Nick Sephton Start-Up Story
British toolmaking expert Nick Sephton shares his perspective on why Tier One suppliers are increasingly hiring external simulation services and how this creates new opportunities in the industry for simulation engineering consultancies. Nick shares his journey and motivations in launching his own start-up simulation service to deliver in this growing market trend.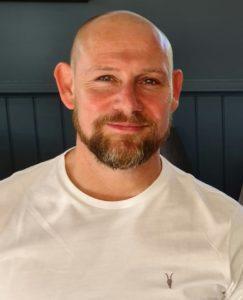 I was hired as a sheet metal worker back in 1995, but I quickly decided it was not for me. I wanted to work with wood so I spent four years working as a patternmaker, building tools by hand. That work prepared me for reading technical drawings to build tool geometries and the next thing I knew — I was in the CAD room learning how to use CATIA to design prototype tools. It didn't take long to grasp the software.
Fast forward to 2004, when my boss knocked on my door to tell me, "This new software just came out that designs stamping tools for you." Initially, some of us thought, 'There goes all the skills we've learnt over the years.' However, we soon realized that the software didn't replace our tooling know-how but instead enabled us to apply our experience to achieve prototypes.
During my first AutoForm workshop, I was the youngster in the room among five other attendees. They firmly believed that the FEA (finite element analysis) method of designing tools was simply a passing fad. After my training, it wasn't long before I was digitally designing tools. I quickly built up experience with the software and learned how to diplomatically inform people that their design wouldn't work in practice. It was easy to run their intended parameters and identify where things were going wrong. The "back and forth" lasted a few years, but that early resistance turned into acceptance and evolved into reliance.
At that time, I was working as a toolmaker in Coventry. Our CAD room was above the press shop, where I could go to ensure the press operators were comfortable with the simulated process. As I was also programming the CNCs, so I had a role in all early tooling developments except for those related to the casting process.
Then came 2008 when the industry nearly collapsed. Skilled toolmakers like myself were being laid off so I found myself laboring for electricians and builders just to earn some money. However, only six weeks later, we were all called back to work! Then came the epiphany. I thought, Well, if they're going to fire me as an employee, I might as well become a contractor. The job security was the same and the income was higher. I was working at a 1st tier supplier when I handed in my notice to contract for a major OEM; the current company matched the offer and kept me on as a contractor. I was doing the same work under the new agreement, covering most of the feasibility studies and developing tool geometries.
Later in my career at my first position at a Chinese OEM, I continued to keep my finger on the pulse — during feasibility, any geometry changes or upgrading specifications meant observing the influences of the packaging team, electrical team and all other teams working on independent areas of the project. This was my first experience with facilitating changes from other departments along with the issues we faced in BIW. It was also my first taste of production tooling. I was working with a very experienced planner to produce concept processes, which meant I learned very quickly how much even small changes could mean to the cost of the complete tooling suite.
Now, we are experiencing the aftermath of Brexit, all while COVID-19 is causing bottlenecks for OEMs across the globe. Will this spell another repeat of the mass firing of toolmakers in 2008? Or will it usher in opportunity?
My response to Brexit and COVID was to establish my own consultancy in preparation for market changes. Opportunities are just around the corner. And although going down this route may sound like you'll have more work on your plate — chasing contracts and invoices, dealing with difficult clients and unknowns — if you have the right interpersonal skills, you can benefit from seizing the moment.
It's becoming apparent that the cost of simulation software has created a special market gap for toolmaking experts. This is because the cost of licensing is becoming too high for suppliers who require simulation services, or they only require certain tasks to be carried out for a few months of the year to complete a project. Plus there's the cost of hiring a full time FEA simulation expert. By the time an employee has completed training to reach competence in software usage, I will have already finished the job. This creates something of a "blue ocean" post-COVID market for external simulation services to thrive.
Readers can contact Nick at AutoForming Solutions or on LinkedIn.