When OEMs Only Accept CATIA Data: Steve Hackett Interview
As the founder and director of Curve Engineering — a consultancy specializing in part forming simulations, blank size minimization services, die design, and commissioning for Tier 1 suppliers and OEMs — Steve Hackett is constantly looking for ways to shorten lead-time to achieve feasible engineering results. In this interview, we asked Steve two questions to learn how Curve Engineering has benefited from the recent implementation of AutoForm-ProcessDesignerforCATIA as their choice of Die Face Design software, with some employees having no prior experience using native CATIA.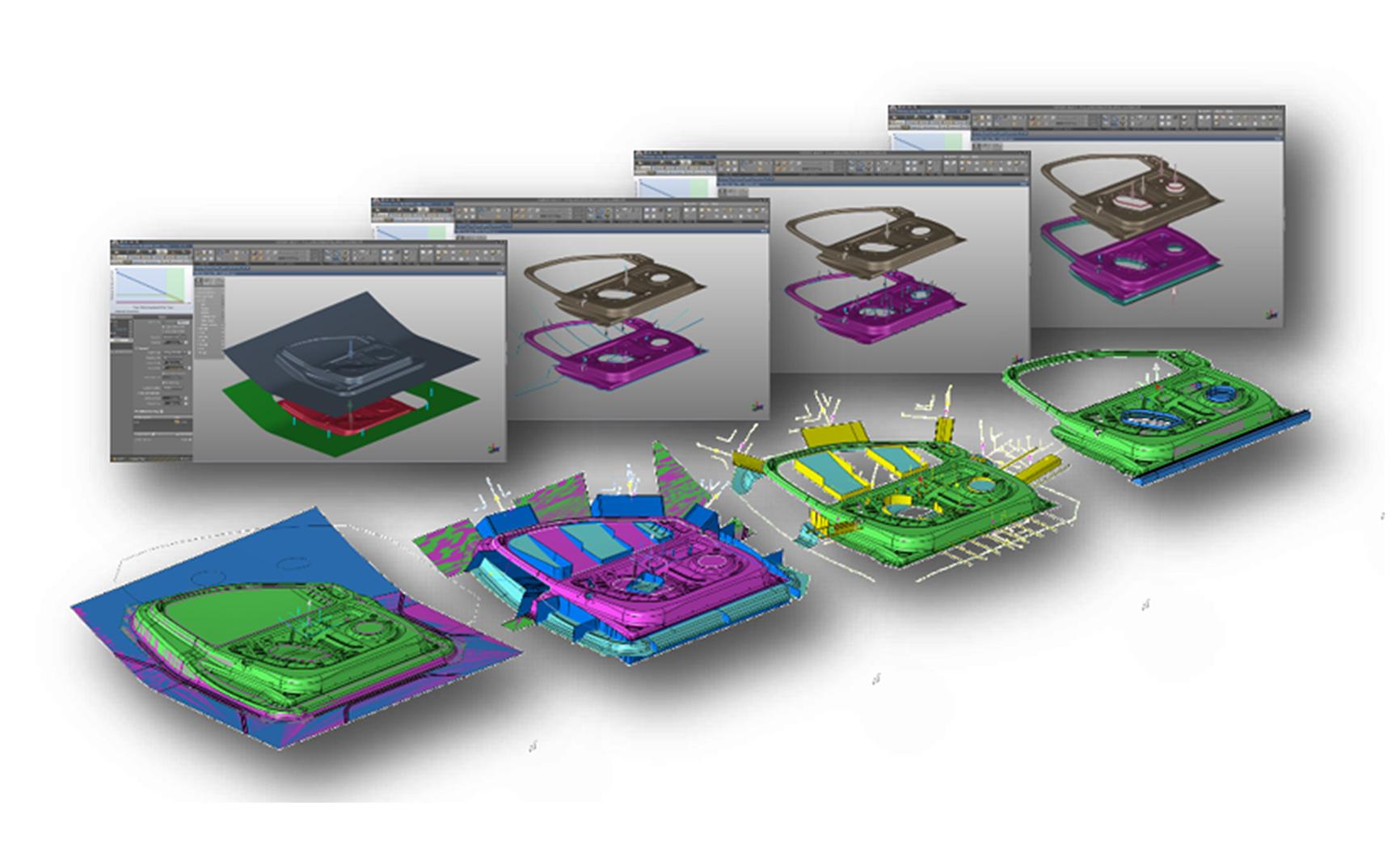 We all know that data transfer is driven by the customer and whichever CAD system they are using. Curve deals with many different OEMs and Tiers, all of which require full process models and clean surface data to avoid translation problems arising from data sourced from alternative CAD systems. For large OEMs, you would be unable to tender a bid without satisfying this requirement. Curve is in a unique position after simultaneously implementing both native CATIA and AutoForm-ProcessDesignerforCATIA for the few employees without any previous CATIA experience. This became a good fit for them since they also rely heavily on AutoForm for their forming simulation.
Steve, could you share an example of a recent commission by one of your customers?
We recently won a new client due to COVID and data transfer played a significant role in the events that took place. A toolmaker had produced new dies in Germany and with the current travel restrictions in place, they could not easily send engineers to complete the setup at their plant located in the United Kingdom. Having their team stuck in a ten-day quarantine was an absolute no-go. That's how our team at Curve Engineering obtained the job for local implementation of the tools here in the UK. We received the brand-new dies, brought them into the line and from the get-go produced a running volume of parts. There's a strong element of reliable data transfer underlying this story.
For a Tier 1 that hires specialized toolmakers, machinists, and die designers, information transfer is an integral feature for building a robust operation that retains accuracy throughout all phases. We've obtained a solid reputation; our reliability is partially founded on understanding the importance of helping the customer to streamline their process, getting as close to perfection as possible in order to minimize the number of recuts in the shortest time. Our turnaround time is second to none without compromising quality. This is possible because we are involved at every stage of the process, applying proper design tools alongside our experience. When the toolmakers are physically working on the dies, we are simultaneously supporting their engineering departments. If tryout wishes to make changes, on drawbeads for example, we will run the simulation before their tryout team does any sort of irreversible modification. The consistency of reliable data transfer has enabled us to keep progressing as a company and we are only getting busier.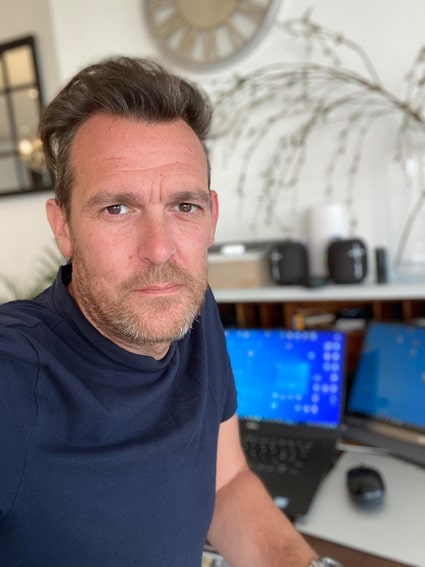 Going back a few years, I can easily describe the struggle we had when sharing surface data with the customer. Previously, we had an issue with the historical CAD packages we'd used — although functional within their native format, the data didn't translate well after being moved to CATIA. All the hard work you invested upfront can collapse because issues now arise with your quality of surfacing, purely due to faulty translation. Commercially, our biggest upturn at Curve Engineering stems from the successful prevention of data loss and poor translations from one format to another. Consider that you've completed your process model, laid out the forming process and achieved digital springback compensation. Now, this data needs to be translated into a die design package. When you have data without any history, the surfaces can be pretty near perfect, yet there may still be small gaps (0.001mm), which in reality won't make any difference when it comes to machining. However, when you attempt to generate the die designs using solids, it can cause you some serious headaches.
What has been the key to your success? How are you growing so quickly?
We trade off our reputation, to be honest. Our customers have stated that right from the earliest stages of blank size estimations and optimizations, we are turning the work around very quickly, but also with great quality. That's been the key. If you keep delivering good work, the customers keep coming back, so we retain a high number of our existing customers. We create the Digital Master by pushing further until everything, in our opinion, is as close to perfect as you can possibly get. It's all about keeping the customer happy and streamlining their processes, enabling them to perform the minimum number of recuts possible. 
We're heavily invested in AutoForm products. You can see on our website that everything we do is pumped through AutoForm. I was particularly impressed with the seamless link between forming simulation and the CAD world. Being able to flit from one to the other streamlined the process in my eyes and made it way easier to deal with the data. This is one of the reasons that we decided to implement AutoForm-ProcessDesignerforCATIA and QuickLinkforCATIA.
I wouldn't say that AutoForm eliminates the need to understand CATIA. What I would say is that it allows us to better focus on what we are doing. AutoForm is tailored to sheet metal pressings, and it effectively provides a toolbox inside CATIA with a bespoke set of tools that are relevant to what we are trying to do, while ensuring data efficiency for Die Design and subsequent engineering changes. In addition, the features within AutoForm relating to NC preparation are really fantastic and make life so much easier, in particular relieving radii and areas of bearing to get a good spotting, along with compensation.
Something must be said about the learning curve, because our ability to integrate AutoForm-ProcessDesignerforCATIA has enabled us to experience the benefits without a long transitional period. A long learning curve would have posed a serious problem with migrating to any other alternative CAD suite. Using AutoForm, we can knock out draw models within a very short period of time. Considering some of our guys are not CATIA users historically, if they were trying to do this in native CATIA, they would still be learning the advanced surfacing features of the program as we speak. Yet the job is already complete thanks to the functionality and full template guide provided by AutoForm.
We started out with just a three-man team two years ago. Now at peak times, Curve Engineering has a team of seventeen guys working across different disciplines. In the UK, every one of us you could call "Black Country Boys" (all from the West Midlands), carrying the hands-on "get it done" culture known to our region.  We tend to employ guys who have time served hands on experience in toolmaking, die commissioning and production and who have progressed to forming simulation and project management. This means that our team treats AutoForm like a virtual tryout tool, simultaneously considering not only formability and springback but also the die manufacture, strength / resistance to flex and overall longevity of the tools. However these key skills do not always go hand in hand with advanced CATIA experience required for really good die face modelling, so this is where AutoForm  becomes a really nice fit. Many factors have contributed to the success of Curve Engineering; mostly, a team of engineers who are open to new ideas, are excited about the services they provide, and have the experience to make good things happen. But, no good craftsman can do their job without the proper tools. This is where our relationship with the AutoForm Technical Support team and their software solutions have supported our continued success at Curve Engineering.