Use Cases Revealed Demonstrating the AutoForm Cloud Powered by Rescale
More and more customers are shifting their computation work for detailed sheet metal forming analysis to the cloud. AutoForm has committed itself to provide customers with ease of use to access the cloud solution. We offer two identical webinar sessions on May 27 and May 28, 2020.
You will get an overview of the most common use cases for this new service:
Cloud technology and services overview

Strengths and limitations

How you can profit from the AutoForm Cloud
 Agenda
Opening

Benefits and application of the AutoForm Cloud

Overview of AutoForm in the Cloud products

Summary
Please sign up here!
Registration May 27, 2020, Session: 16:00*
Registration May 28, 2020, Session: 09:00*
(Duration approx. 45min)
*Europe Time (GMT + 2:00)
Presenters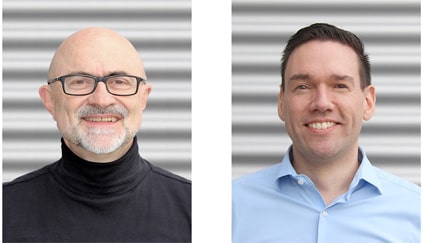 (Left) Jochen Hambrecht, Teamleader Product Management & (Right) Thorsten Brockob, Product Manager