In times of globalized economies, it has never been easier to connect to providers and partners all over the world. To remain relevant in the market, Brazilian tool shops need to stay competitive and the only way to do so is by investing in improving the efficiency of their processes, while aiming to compete with the same price levels compared to the rest of the world. There are many difficulties imposed by our market; exchange rates, taxation charges, lack of local infrastructure and different demands among customers -local and abroad. Aside from such aspects, the final price is usually the most important decision factor for buyers. In this article, we will observe how sheet metal forming simulation software assists in achieving accurate tool cost calculations!
VOA Industria (hereafter "Voa") was founded in 2012, with the goal of supporting the automotive sector in its tooling demands for drawing, cutting and bending operations, prototype parts and pre-sets. The company acts from the process conception and project phases up to the final tryout (finishing). To its operation, expressive investments have been made for machines and devices, such as CNC Lathe and Milling, 3D laser cutting machines, tryout presses, tridimensional machines and laser measurement arms. In engineering, VOA uses state of the art software, such as AutoForm, assisting for both bidding and simulation of stamping parts as well as Siemens NX for projects. Several personal qualification actions have been implemented, all this to position VOA as a big player within the national industry environment. The company adopts modern management techniques with systems to simulate stamping parts, projects, production control and houses a high level of expertise in their technical team, all who have many years of experience in the field.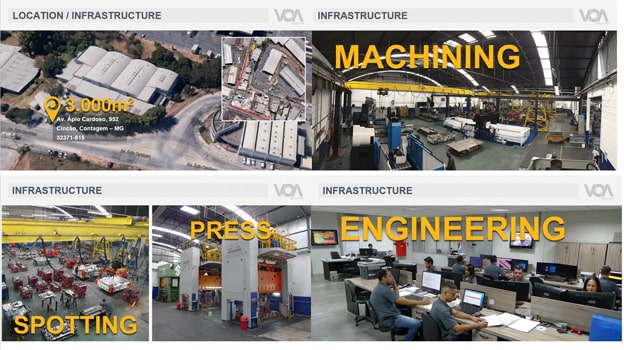 Figure 1: VOA Installations
In the past, prices and tooling costs were estimated from previous ideas describing how the tools would be, based on the final product, in production press and in generic rules. In the vast majority of cases, only part of this information was available which meant several risks had to be taken when moving forward with so many unknowns.
Now, to minimize risks in order to obtain the real stamping value, costs are the main factor in the diversity of services and requirements of engineering, raw material, milling, assembly time and try-out.  In this way, it is evident that bidding is not only about specifying products and services, but also quantifying all inputs, laboring and devices, through its respective consumption. Therefore, the bidding stage is the first instance where all essential tasks to be carried out during the tool's making are analyzed in great detail.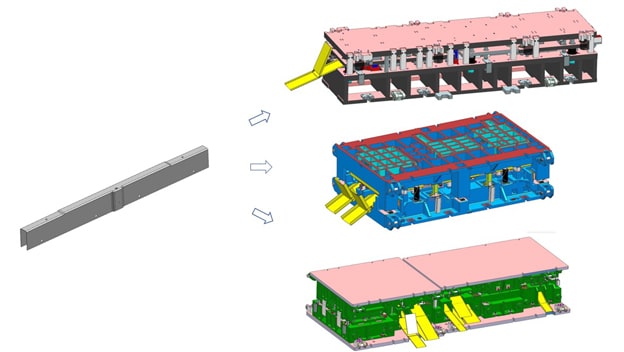 Figure 2: Bidding based on the Product Geometry.
In order to enhance this goal, VOA has committed great investments in both machinery and software. For the latter it uses AutoForm, in which the studies of part feasibility, blank estimation, definition of process plan and cost estimation is conducted, while taking into account all critical points of budget, aside from the customization according to the company's reality and the products complexity. This ensures greater transparency to clients and financial safety to the company's owners. As recognized through this process, the budget is a key part of planning, controlling and programming of activities, being used to establish and spread goals that have to be complied as much for each sector as for each production planned item.
To elaborate upon a budget on a project where references from other similar products and estimates are used there is a short time to get good results in the feasibility analysis. However, it is known that the use of approximation and estimates might generate a considerable error margin. The alternative is in the structuring of a budget detailed for tool making, with the definition of values for each of the stages from a thorough survey of the available project, in such a way that estimates the real quantity of the service types needed with an acceptable error margin. For cases where the product is more critical, it is possible to conduct a study of advanced feasibility using an incremental simulation, where the software offers functionalities to analyze all potential failures that include anything from splits to more complex analyses like springback. This allows foresight on how complex the product stamping will be, and yet assisted by other tools, to define a valid process to obtain a higher quality with a lower quantity of correction loops in try-out.
The application of AutoForm's software supports users exactly in the matter between a "model" budget and a constructive budget, because of part and press features, production processes and used materials are defined based on the imported 3D model. With little effort, it is possible to obtain a detailed budget to manufacture the tool according to parameters and actual hourly rates for each kind of service as already previously defined by the company.

Figure 3A: Blank Study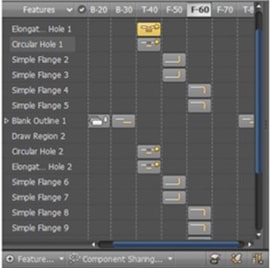 Image 3B – Plan development.

Figure 3C: Tooling cost definition.
The above figure was obtained from the AutoForm software, which uses several equational relationships between parameters of the product geometry. For example, the piece die size is related to its own tool cut parameter and the time spent to assemble the piece die is related to the number of segments that the piece die will have. However, with a little effort dedicated to customization, it is possible to obtain very precise values for each activity. In some cases, several settings are necessary for various kinds of tools: progressive, tandem, transfer.
One of the main factors that influence the tooling value is the blank size: The length and width needed of raw material to produce the part. Those dimensions are extremely dependent on the chosen process, the part position in the tool and the product geometry.  To produce a stamped part we should always use the smallest amount of material possible. Due to the character of huge production volume, any small reduction in material becomes a tangible saving value in total production.
Another very fast and useful characteristic made available by the software is the possibility to analyze the impact on tool manufacturing cost due to project changes, for instance, the addition of a cam (Figures 4 and 5), or changing the material of a flanging steel from tool steel to cast steel.

Figure 4: Tooling cost without modification.
Figure 5: Cost change after adding an additional cam.
In conclusion, the cost change after adding an additional cam are fundamental items to control the project, in terms of costs and deadline for manufacturing, which in summary are the differentials to be competitive in this segment. The technology is present to guarantee the assertiveness and agility in answer time, bringing favorable conditions to be synchronized with the market and to outperform the competition.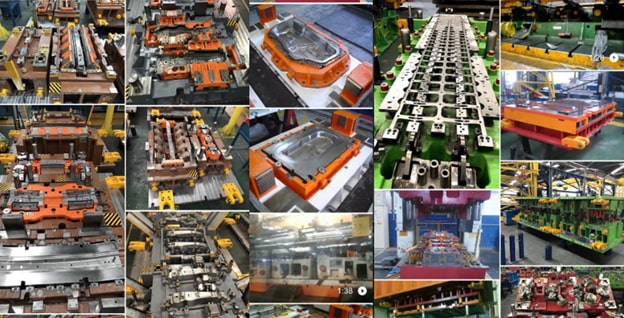 Figure 6: Tools made by VOA.

Left to Right: Bruno Ornellas, Jocilei Oliveira Filho, Wesley Aparecido da Silva.
Bruno Ornellas – Engineering Manager at VOA Industria. Responsible for bidding, processes, projects, CAM, with more than 15 years of experience in the sheet metal forming industry. +55 31 993087229 / bruno@voaindustria.com.br
Jocilei Oliveira Filho – Account Manager at AutoForm from Brazil. Responsible for commercial contact with clients in Latin America, technical/commercial presentations and negotiations, with 17 years of experience in the mechanical field. +55 11 4121 1644 / jocilei.oliveira@autoform.com.br
Wesley Aparecido da Silva, Application Engineer at AutoForm. Responsible for supporting clients, with more than 9 years of experience in the stamping industry for developing functions in production, quality, process engineering and tool making. +55 11 4121 1644 / wesley.aparecido@autoform.com.br