In this blog post the Ulsan factory NC Team of Hyundai Motor Company reveals how they improved the efficiency of their trim line development using forming simulation. The layout team of the Press Die Technology Division at the Ulsan factory has been using AutoForm-ProcessDesignerforCATIA for three years. Currently the team applies its trim function for all models, not only for side-outers but also the moving. Recently we visited to see their results!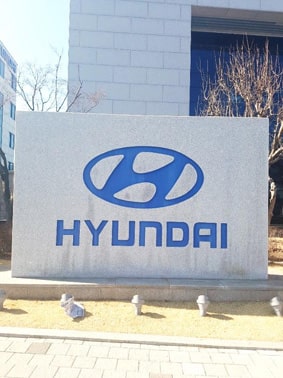 In the past, the team used three separate software programs (Dynavista, Edge-Trim, etc.) simultaneously and due to having to work with different software completing one loop of work demanded more time.
One of the difficulties of the CADCAM team at that time was that the trim lines that did not fit. But now, engineer Sa-young Kim has seen how AutoForm reduces their man-hours by a great extent.
3 years ago, this team noticed KIA's excellent performance of Trim Line Development within the same corporate group. Sa-young Kim immediately arranged for a seminar to be held, in order to see how KIA achieves this. There, he learnt the software program in use was AutoForm. Soon after that, AutoForm-ProcessDesignerforCATIA was officially introduced and adopted by the Ulsan NC team who carried out a comparison with their conventional methods in regards to accuracy and reliability through a trial period.
The Ulsan NC team reported that it is convenient working with this solution as jobs can be done within the CATIA environment and there is no need for having to learn a new program. They say it is easy to use whilst greatly simplifying their job. What is more amazing is that now layout designers can develop trim lines themselves, which contributes to making whole process more efficient. Not having to do the cumbersome pairing jobs, between two or three software programs, for troublesome areas and side outers is where they've drastically saved man-hours.
As an example, a side-outer would normally require multiple adjustments when transferring data, from one software to another, and the trim line job wouldn't be anywhere near finished within a day. However, now this can be done within four to five hours, which means a 50% reduction in man hours to complete the same tasks!

Figure 1: Trim deployment in AutoForm.
This success had its knock-on effects. Due to ease of use and convenience, Hyundai further encouraged their part suppliers and tool makers to meet AutoForm to adopt the same. And, despite Hyundai Motor Company being well known in Korea for its meticulous verification process and standard, now those partners are the more active users, utilizing even more features than Hyundai. For example, besides the trim function, their partner suppliers use the software for surface extension, simple compensation, modeling, etc. One of the biggest problems the design team has always had is ensuring file-compatibility with their CADCAM team. This is why we recommend using the same software for both design and CADCAM.
Sa-young Kim at the Ulsan Hyundai NC Team also says that the AutoForm adoption was easy and favored by their team simply because the local AutoForm office in Korea has been exceptionally cooperative, providing them with valuable feedback, whereas providers of their CAITA software have been less responsive. As a result, the Ulsan NC team wishes to use AutoForm only, although they are compelled to use CATIA despite inconveniences.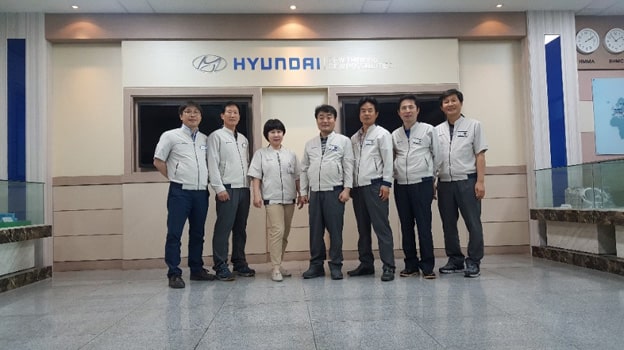 Figure 2: CADCAM team at Hyundai Motor's Ulsan Plant uses PD for all models
Here at AutoForm, we are very proud to hear and see these results from Korean customers. Such evidence proves our strategy! Great work Hyundai NC team!
This is the first of three blog post from our Korean users deploying AutoForm-ProcessDesignerforCATIA. Stay tuned for more and subscribe to this blog!