A (Subjective) Recap from GDIS 2021
The one-day GDIS (Great Designs in Steel Seminar) is a longstanding mid-spring annual hosted by the steel industry in the Detroit area. The well-attended event showcases emerging and trending applications of steel in the automotive industry. Like so many other industry gatherings, GDIS was canceled in 2020, but made a triumphant (albeit virtual) return to strong contributions and participation in 2021.
We're sharing our highlights from this year's event held on May 19th. Naturally, these takeaways are subjective to our engagement with the event, and to our niche in the automotive sheet metal ecosystem.
Together with Cleveland Cliffs (formerly A K Steel), AutoForm was a grateful participant in the Auto/Steel Partnership project on managing and mitigating springback in AHSS Gen3 steel panels. The project "hypothesis" was that springback can be effectively controlled in these panels through the application of beads (flow and stake beads) during stamping. In the first part of the project, a full spectrum of panels was produced over a matrix of flow and stake bead heights; these physical panels were scanned, their geometric parameters recorded, and panel distortion outcomes characterized as functions of bead dimensions.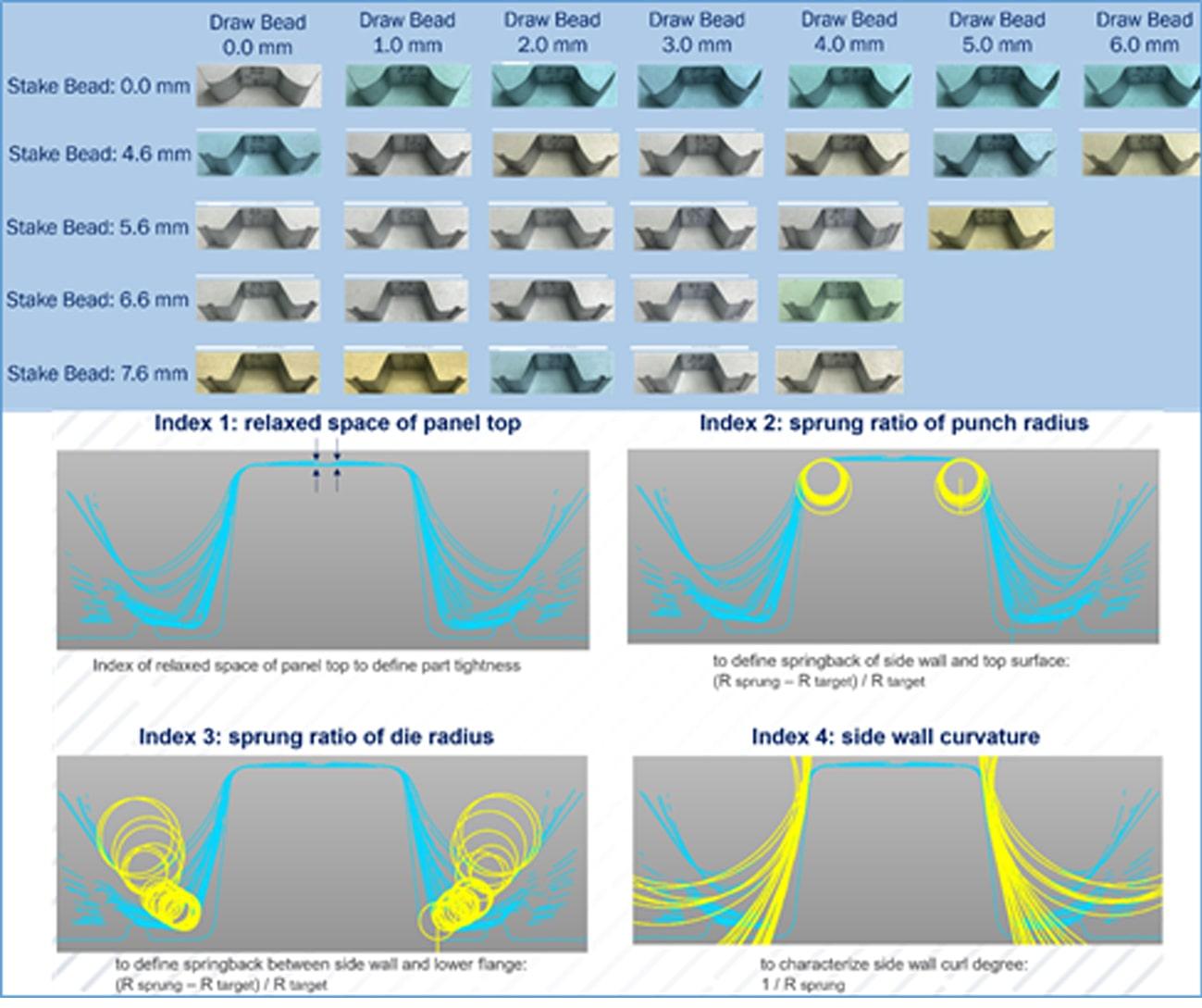 Fig. 1: Click to enlarge
This characterization generated empirical conclusions – within the bounds of the test matrix – on effective means of mitigating distortion over different elements of the panels' geometry. AutoForm-Sigma took center stage in the second part of this project, the virtual study, with an all-encompassing spectrum of realizations spanning the full range of bead dimensions. Significant outcomes from this virtual study include baselining (correlation) of virtual outcomes to physical panel observations, development of rationale for observed influences of flow and stake beads upon panel distortion, along with the ranges of these influences – clearly corroborating physical observations. By extension, this virtual study could be applied pre-emptively to guide future physical die and process development for the most effective mitigation methods.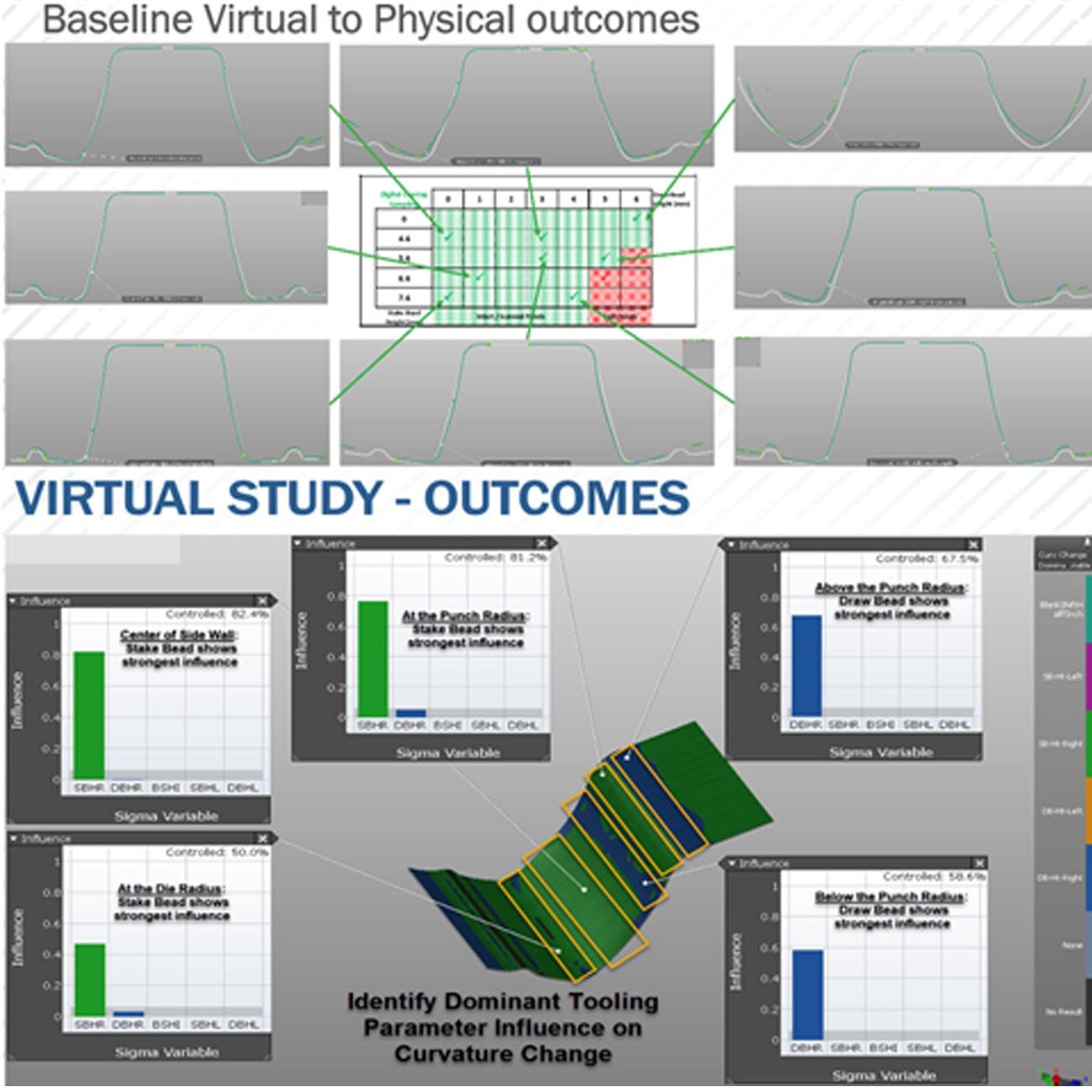 Fig. 2: Click to enlarge
Beyond our own contributions, GDIS certainly had a lot more to offer…
OEM showcases of material applications and engineering accomplishments are a staple, and always provide insights into different approaches towards lightweighting and safety goals – which are made more challenging in the context of BEVs (battery electric vehicles).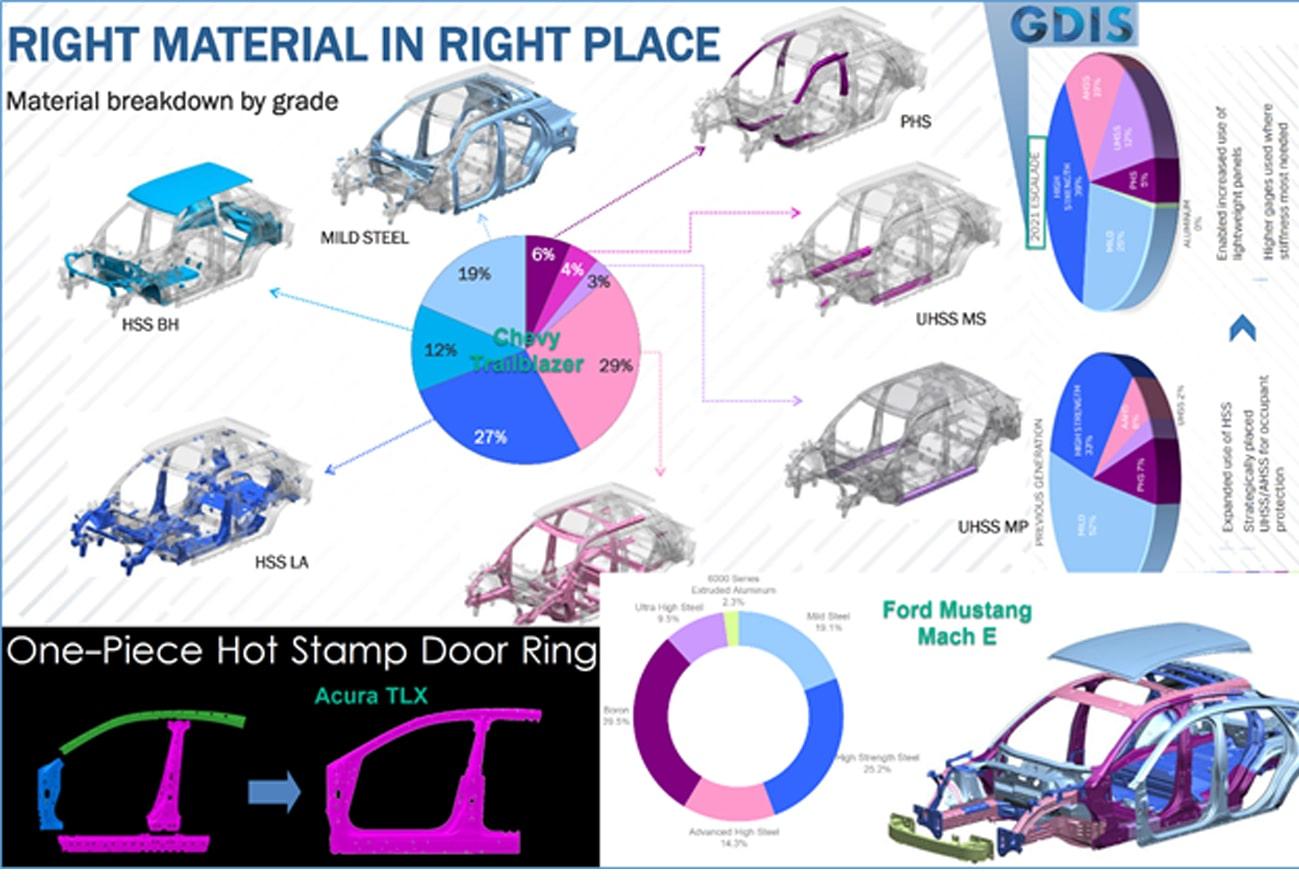 Fig. 3: Click to enlarge
Some interesting observations / inferences from the presentations include:
Increased use of PHS (press hardened steel), even as Gen3 AHSS materials gain traction for their higher strength and forming capabilities

Increased use of tailor rolled blanks, mainly in PHS applications

Intense efforts to solve problems associated with some Gen3 applications: getting a handle on local formability (edge and surface cracking), mitigation of LME cracking during weld joining, etc.
If you're curious about chasing down more details on the above points and checking out other interesting presentations, head to: https://www.steel.org/steel-markets/automotive/gdis/2021-gdis-presentations/.
I would like to leave you with some thought-provoking questions on material testing and characterization – vital to reliable simulation outcomes – from Tom Stoughton, Global R&D, General Motors…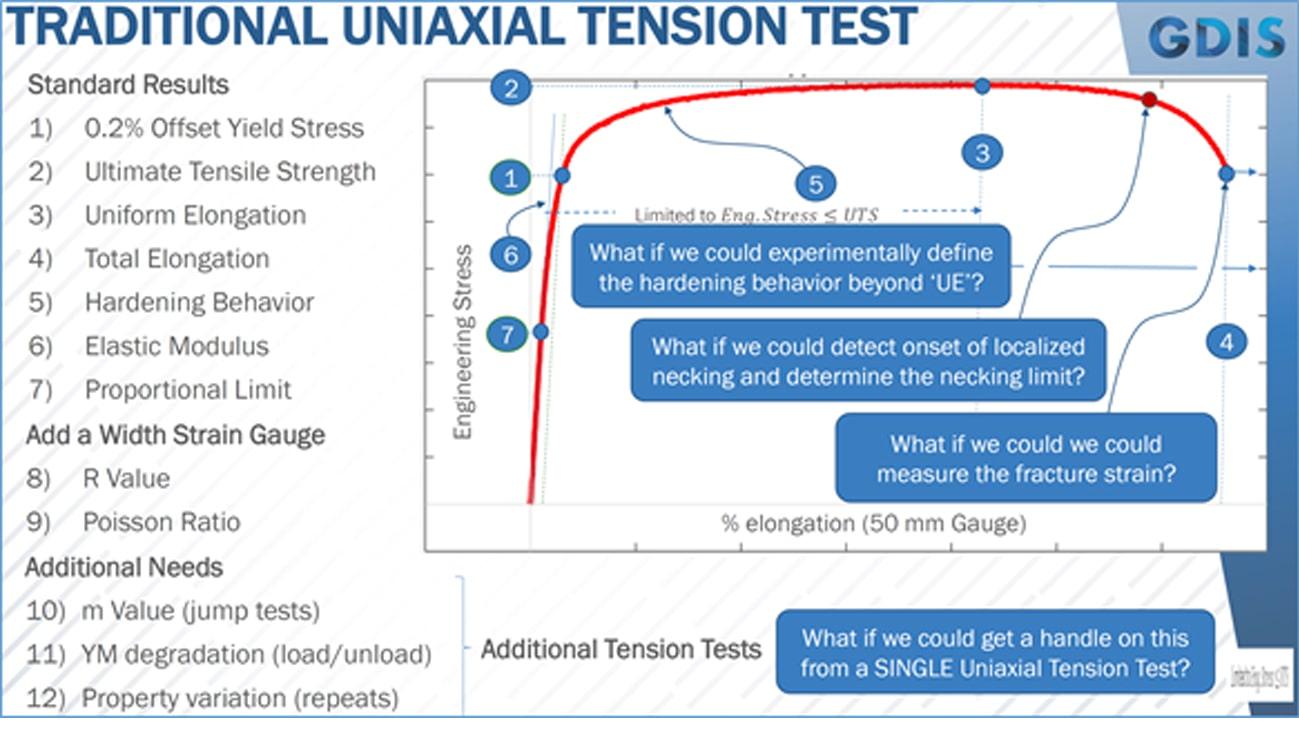 Fig. 4: Click to enlarge
It's easy to guess the "answer" to these rhetorical questions … find out more by checking out his presentation!
Kidambi Kannan