AutoForm's Jason Hu Reports Directly from Wuhan on the Impact of COVID-19 on the Stamping Industry
AutoForm's Jason Hu reports from Wuhan, giving us his firsthand account of how the initial outbreak region is recovering! He answers three questions on conducting business in a time crisis so we can learn what OEMs and suppliers are doing during the corona pandemic to limit losses and take advantage of the situation to evaluate new technologies and processes. Most interestingly, he describes life in Wuhan and living under restrictions during the time of crisis.
Could you keep working during the crisis?
"All businesses, including automotive suppliers and OEMs, stopped work during this time.
Local OEMs like Dongfeng Honda, Dongfeng Peugeot and Dongfeng Technical Center all suspended operation from the beginning of our Chinese spring festival. This took place from January 24th to February 2nd, offering a time to join together at home with family. However, this year we could not return to work afterwards, per government orders. Little by little, OEMs have been recommencing their working hours, beginning March 10th. Now it's April, yet during that whole time, even from the first moment we were barred from work, I was still able to connect with our customers. Even without the use of our offices, our entire AutoForm team continued working from home. We hosted webinars and provided our customers with a speed-up package and additional modules so they could still perform their engineering functions remotely wherever possible. Although we can no longer execute in-person visits, they have used this time to do more training with us, to learn how we carry out process design, extensive robustness analysis, new compensation strategies and effective tryout communication.
Some engineers are now back to work in their tool shops, using our software. This requires special government permission for both the individual and the company. First, the government must approve which companies can resume their operations. Only then can employees report to the workplace. However, you can't simply show up to work as usual; you need to receive a "negative corona test result" before you can leave your home. This test is your passport through all the necessary checkpoints, from leaving your house to entering the workplace.
The testing has been both effective and accessible. Everyone in Wuhan can be tested and it was actually allowed to head out to a hospital for that purpose. Before now, most people were avoiding public spaces due to the potential danger. Now, at last, we see the first signs of public confidence, as cases of the virus are becoming quite rare in Wuhan."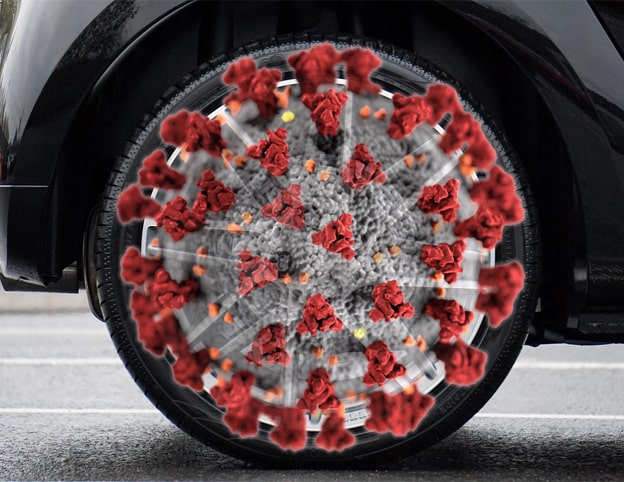 How have OEMs across China responded to the crisis?
"Firstly, OEMs needed to follow government restrictions to contain the spread of the virus, just like all other companies. On top of that, many carmakers took the initiative to independently produce urgently needed safety equipment, such as facemasks and ventilators. In fact, the renowned Shenzhen electric carmaker BYD transformed itself into the world's largest facemask producer in just a few weeks' time.
The automotive industry has a complex supply chain, so it was significantly affected by the lockdown. Production came to a complete halt at the end of January. But operations cautiously resumed with limited capacity and on-site staff in February; now in April, most OEMs throughout China have achieved pre-crisis car production capacity. Many of our customers have been busy trying to make up for the time lost during lockdown. Economists predict that the crisis may accelerate industry consolidation in the entire automotive value chain, which could benefit the strongest survivors in the long run. Currently, the suppliers catering to international markets like Europe and the US are suffering the most, as these regions are still under lockdown. The Chinese government has announced car sales VAT cuts in several provinces, an extension of NEV support policies and a delay of China VI emission standards, to support the rebound of China's automotive industry. Car sales across China, including Wuhan, have already rebounded to half of the pre-crisis level, which gives us cause for hope."
What can we learn from how your government responded?
"Throughout the entire time of isolation, we remained inside. Delivery services kept food available to those staying at home. Surprisingly, unemployment was not a big issue. If you suddenly found yourself without an income, you could get a job delivering food, which required you to wear gloves, masks and protective clothing. Many people used this avenue to increase their cash flow. Others left without income could also request support from the government. No one went hungry because of this crisis. There was a basic standard of living package available to all citizens. Our government ensured that each person had access to healthy food and essential supplies.
Public opinion in Wuhan is also becoming more positive due to the availability of quality local information sources. I can easily observe whether or not our community is clear of the virus. By "community" I mean several thousand people; you would perhaps refer to it as a suburb. Our community center keeps us informed of which other suburbs are still not clear of the virus.
Unless you carry a document certifying your negative test result for the virus, you cannot leave your community. With the assistance of big data analysis and mobile apps, we can trace who has been in close contact with anyone infected. These people are observed for two weeks to ensure everyone's safety. In our experience, it's very difficult to recover from the virus, so isolation is the best way to block the spread.
We are still unable to have group gatherings. But we have successfully stamped out the virus, or rather have dwindled it down to just a few cases. We have seen that the virus is highly contagious. People going outside are mandated to wear a mask in Wuhan, which has carried a huge benefit. The message is to protect yourself and others. Self-discipline is critical.
Chinese traditional medicine played a significant role in our crisis, with over 90 percent of all patients turning to traditional remedies. In Jiangxia, a hospital was set up by the government mainly provided traditional Chinese medicine. It's celebrated here because of all of its 564 patients, not a single person died or even required critical care. As of March 10th, this temporary hospital has been closed because all of its patients have completely recovered and returned home. 
That's not the only distinction to our approach, though. If you get sick in Wuhan, you will be separated from your family so that you won't infect them too. While there is a possibility they are already infected, they may not be. The sick are moved to a cabin hospital or hotel to prevent any chance of spreading. We feel that many other countries are too confident in their approach and we believe that more needs to be done. This is the message I'd like to share, as someone living in Wuhan.
I'd like to extend a special thank you to AutoForm Germany for sending AutoForm China masks to Shanghai in the peak of our crisis. These were well received in Wuhan as well."[1]
Thank you for this insightful interview, Jason!
If you're interested in seeing more inside views from Wuhan, click below to watch the BBC News video, "Coronavirus: Learn how Wuhan dealt with the lockdown."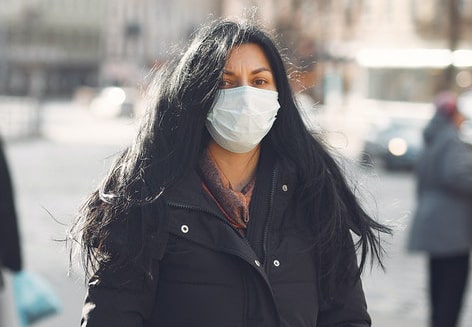 Image redirects to BBC News to watch. Image source: BBC.
By Sam Clough, AutoForm
______________
[1] Opinions shared in this interview do not reflect the view of AutoForm.
*Cover image: source Wikipedia: Alissa Eckert, MS, Dan Higgins, MAM: ID#: 23312. In: Centers for Disease Control and Prevention (Hrsg.): Public Health Image Library (PHIL). And automobile image from: https://www.pexels.com/