From First Part Data to Final Die Face Design
The industry continues to move towards a Full Digital Development Process methodology and "frontloading" of critical engineering investigations.
How will you improve your digital simultaneous engineering process?
One of the hurdles that must be overcome, is the creation of stamping process geometry earlier in the design cycle.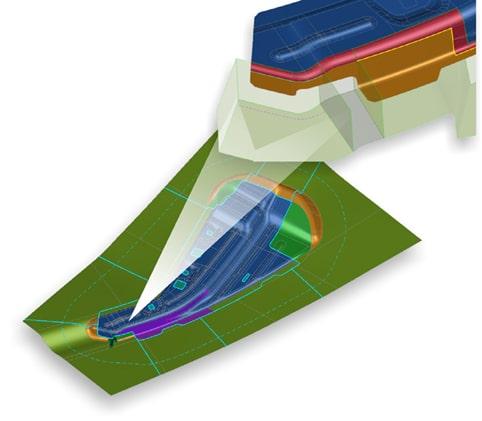 We will demonstrate how this can be realized.
Come and explore how you can benefit from streamlining the development of your stamping processes.
Agenda
Digital Process Twin Overview

Geometry Workflow Overview

Part Feasibility and Planning

Full Process Feasibility Concept

Next Steps

Conclusions and Q&A
We offer two identical sessions on February 3, 2021.
Please sign up here!
Registration February 3, 2021, Session: 9:00* (Duration approx. 1 hour)
Registration February 3, 2021, Session: 16:00* (Duration approx. 1 hour)
*GMT +1:00 (Duration approx. 1 hour)
Presenter
Jonathan Varner (Product Management)