"Give us more time now so we can reduce your time significantly in the workshop."
Dorin Chertes is the MP Team Development Leader at the Matrite Dacia division within the Renault Group. Their section is an in-house toolmaker for Renault that is solely responsible for die face design. At the forefront of process advancement, they explore automation studies without specializing in any group of parts, but are rather exposed to all types of panels. In this blog post, Dorin describes the ideal mental state that he looks for in digital engineers, incorporating wakefulness, inquisitiveness and conscious decision making.
Simulation is heavily used and embraced by our company. Even so, I think the more you recognize the broad capabilities of simulation, the better you become at identifying additional opportunities to reduce both time to delivery and man hours. Many engineers who advocate the benefits of digital engineering will appreciate the longstanding challenge of facing disbelief, the need for evidence and the process of convincing several parties. Without intending to, I have acquired something of a reputation in our division for constantly working to convince other departments on the merits of simulation. I always say one thing: give us more time now so we can reduce your time significantly in the workshop.
Requesting an extension of our own deadline may raise questions at first. Yet I always reiterate that we won't need to re-mill the tools later because I can achieve a better geometrical result. I've demonstrated several times that three days in the digital workshop reduces tryout and manufacturing time by three weeks in the real workshop. It sounds too good to be true, which is always a reason for skepticism. However, I can confidently refer to past projects that demonstrate this assertion. This perspective isn't applied to just one department. Ultimately, simulation enables us to reduce the total time to release the BIW.
I always counter any arguments to my request for more time by stating my predictions for the part. I use simulation data to explain the causes of any issues that will arise in real tryout. I warn colleagues to be extra careful during the spotting and describe how we can avoid destroying the surfaces. They soon recognize that the original predictions were correct. As a result, the tryout team is willing to follow the digital master to realize our green simulation and, better yet, the information transfer between departments constantly increases. Of course, there are times when the tryout result appears to diverge from our simulations. Whenever this happens, we compare our input parameters to the physical tool and setup. We invariably find that someone has done something different in the workshop, which is the reason for the unexpected tryout result.
Another reason for the time savings we now achieve is because we switched from our old CAD system to AutoForm-ProcessDesignerforCATIA. This one change has saved us 70% of our CAD hours because it is much faster at modelling surfaces and seems to be very stable. This was illustrated when one of my team members had to carry out a volume modification on a compensation. This would normally take two days, but now requires just one hour thanks to the software. The unique features that target our stamping design needs make our CAD development time so much more efficient.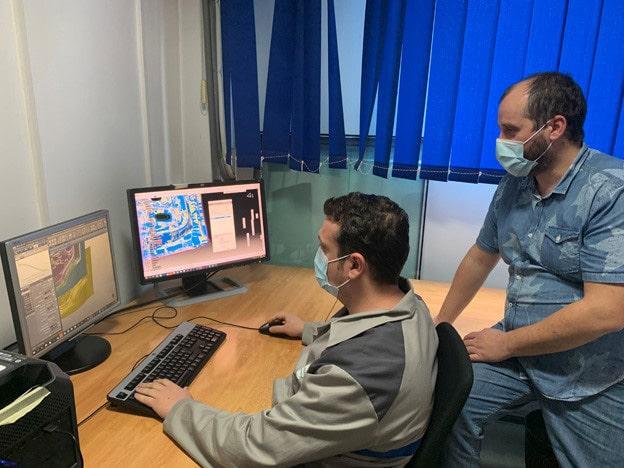 Fig. 1: (Left) Iancu Marius-Adrian & (Right) Chertes Ionel-Dorin, Renault Group
There is one more factor which is often overlooked when it comes to reducing tryout loops and obtaining part forming success. You can have great software and a great tryout team, but another important point of consideration is the person actually using the software. It should be someone with a lot of experience both in the workshop and creating the digital master. What's more, they should have a conscious awareness of what they are doing. There are many words to describe this state of mind; I summarize it as inquisitiveness to ask the right questions, wakefulness to think about what they are doing, and conscious decision making as the key mental state.
With this frame of mind, such a person will consider what they are doing during setup as well as the issues at hand, and from time to time when facing challenges, a sudden flash of realization will occur: "Aha! That's the problem. That's where I overlooked something!" There are so many parameters to select and analyze that you can always miss something. It's not a matter of clicking through all the buttons as in a user manual and forwarding the results.
Therefore, critical thinking goes hand in hand with effective digital engineering. With this frame of mind, you'll realize when a certain parameter is wrong; or when it has consequences for the next operation; or that the clamps have been incorrectly applied. Many factors can cause mistakes. However, the key is to discover the mistakes in the digital world rather than in reality, where mistakes are very costly.
Experience shows that if we set up a simulation carefully by making conscious and informed decisions, and then the tryout is performed to match that digital master – then we don't need to undergo any correction loops. That's why we have a particular success case for a hood inner whereby the tryout hours were reduced by three times, which is no small achievement.
Lastly, part of our success has been due to our collaborations with AutoForm members like Volkan Karakus and Igor Burchitz, who are to be commended for their input. It has been especially helpful to have support from team members who formerly worked at OEMs and toolmakers, but now work at AutoForm, training others in creating the perfect digital master. The AutoForm team doesn't tell us to click this and then that. They talk about real engineering while we create the new setup. That kind of insight has been critical for transmitting knowledge. This hands-on approach to learning enables the decision-making process and digital engineering to take place.
Dorin Chertes
MP Team Development Leader
Matrite Dacia Division of Renault Group