The Stamping Operations Behind the Film
Let's face it, automotive sheet metal stamping is not glamorous and will never be a running Hollywood theme. Yet it is featured in quite a few films, some of which may have slipped by without you noticing and actually feature genuine sheet metal stamping operations! In this blog we feature "Top Sheet Metal Stamping Movies" as we gradually grow our list. This post offers our review of 8 Mile, the award winning 2002 film starring the world famous hip-hop star Eminem. In this post we reveal the name and background of the stamping factory featured in the film itself.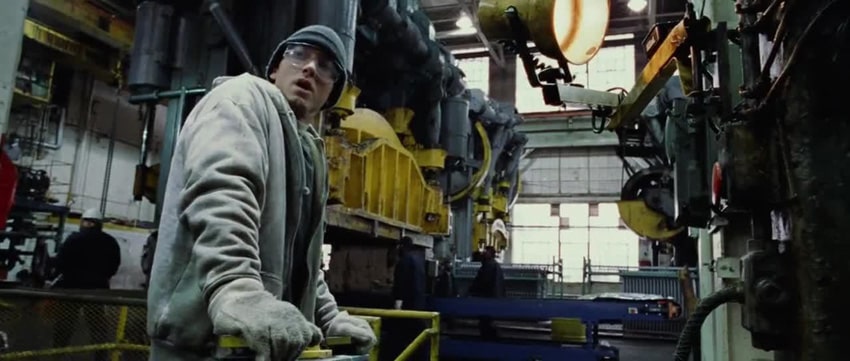 Fig. 1: Eminem at the factory in 8 Mile.
Our Top Pick: 8 Mile
8 Mile, one of the most era-defining hip-hop movies of the 2000's, will be turning 17 this year. The Universal Pictures film, largely considered a story about the boundaries that define our lives, and a young man's struggle to find the strength to transcend them, features a Detroit stamping plant where the main character is employed. During the film, he stamps out structural and underlying body parts!
The movie was a new move for rapper Eminem, aka Marshall Mathers, with many critics wondering, "Can he act, too?" The rapper had been struggling through an up and down career whirlwind during that period of time, much like what the automotive industry was experiencing in the economy throughout those years. One thing, however, has certainly remained constant throughout: Detroit has been, and will forever be, a sheet metal stamping capital of its country, the USA.
Our Review: 8 Mile
Eminem's character Jimmy, known as "Rabbit," competes in freestyle verbal battles against black rappers at a local club. Like Eminem, Rabbit is angry at life, at his mother (played by Kim Basinger) and at himself for blundering his chance by vomiting on stage before a live audience.
Eminem's character in the movie works at a factory called "Detroit New Stamping" turning out parts. This is portrayed as the epitome of a low-class, tedious, boring, mindless and robotic job. He appears to literally press a big red button, over and over again.

Fig. 2: The film crew. Courtesy Screenslam.com
The scene below shows his sheet metal stamping role at 1:28 minutes. Interestingly, from 1:40 minutes on, you see a huge crack in the part they produce! This could have been avoided by running a robustness analysis using AutoForm-Sigma. You can see how the press lowers, performing a trim operation (cutting binder and addendum away). Rabbit, bored out of his mind, hands the stamped part to the next team who load it for the next operation into the next press.
The big question is; would this job actually have been that bad though?
In a region like Detroit, that is seeing increased implementation of automation within the stamping industry; and where its politicians are constantly talking about bringing back manufacturing jobs, many workers contrarily only wish they could have a job like this! Such work is highly sought after, well-paid, its workers are part of a union which entitles them to several benefits.
Thus, it would appear that the movie incorrectly portrays the importance of such work. Certainly it might be boring or unfulfilling for some, but for others that's appealing, not a downside!
This topic was recently discussed in online forums, with several engineers and workers from the automotive industry joining in. One commenter stated, "I attribute the framing of the job in the movie as being "awful" to the Hollywood writer sensibility. To a Hollywood script writer they would see the job as awful, so that's how they wrote it. They would have lacked the sense of local culture and how they would have seen the job. Maybe it would have been a slightly more interesting story if there were conflict about "don't quit that great job to pursue your dream of being a rapper?"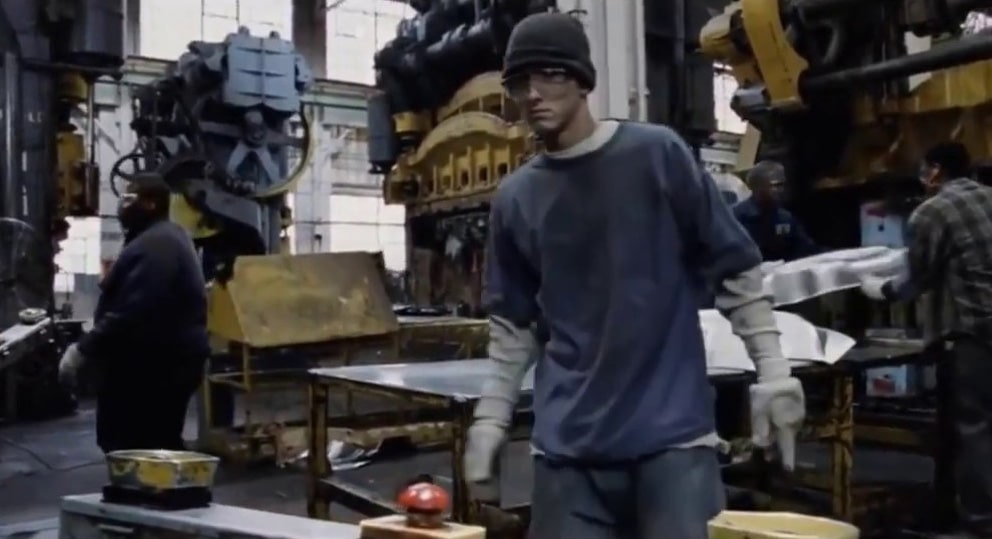 Fig. 3: Eminem looks quite serious throughout the film.
Still, aside from this the film is an enjoyable watch. Where most of us are content to live within certain borders, and others are simply forced to exist within them, this film tells a credible story of breaking out, even if what is on the other side is both frightening and unknown. Scoring 75% on Rotten Tomatoes, one reviewer stated the film is "In the tradition of Rocky and Fever, the movie is a shrewdly engineered piece of proletarian pop, a story of triumph."
The film ranked as the #10 Most Discussed Movie of 2002 and #4 Most Shared Movie of 2002.
Background of the Factory Featured in the Film
The factory featured in the film has a real role outside of Hollywood. The real name of the "Detroit New Stamping" factory is New Center Stamping, where the film was shot, located on Milwaukee at Hastings.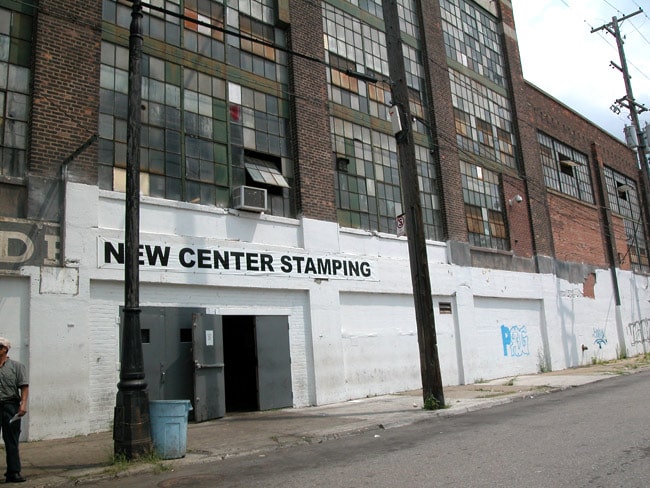 Image Attribute: "Lowell, Detroit YES" here.
New Center Stamping, (http://www.newcenter.net/), generously opens its plant for tours with the Society for Industrial Archeology. It is a former General Motors plant that was operated by GM until the early 1980's. Afterwards, it was sold to new owners, who produced short runs of stampings, thus specializing in after-market sheet metal parts. After production of a car ceases, automakers delivered their stamping dies to New Center Stamping who produce the parts as needed, taking care to adhere to the original dimensional standards. The factory hires from the surrounding neighborhoods.
So, there you have it. Sheet metal stamping meets Hollywood!
You can nominate another sheet metal stamping movie for us to review and add to our list! Contact us to find out more, and don't forget to sign up for our blog!
Comments enabled below.
*Cover image credit: Licensed by Alamy.