For a limited time, you can access the on-demand video of this event!
For years, stamping simulation through AutoForm has afforded users the knowledge to develop fully engineered tooling solutions to optimize forming and accuracy of the resulting parts. Consideration of how these parts come together with many others in the BiW assembly process was a secondary issue, though experience shows that assembling near-nominal parts does not necessarily yield an accurate assembly. With AutoForm's Assembly solution, users can now begin to understand the impacts of assembly and develop strategies to yield results of higher quality and accuracy.
From this video you will learn to:
Identify most influential parts of an assembly

Compensate target parts to improve assembly accuracy

Utilize new compensated target geometries to compensate stamping tooling

Create high-quality tooling surfaces from derived compensation vector fields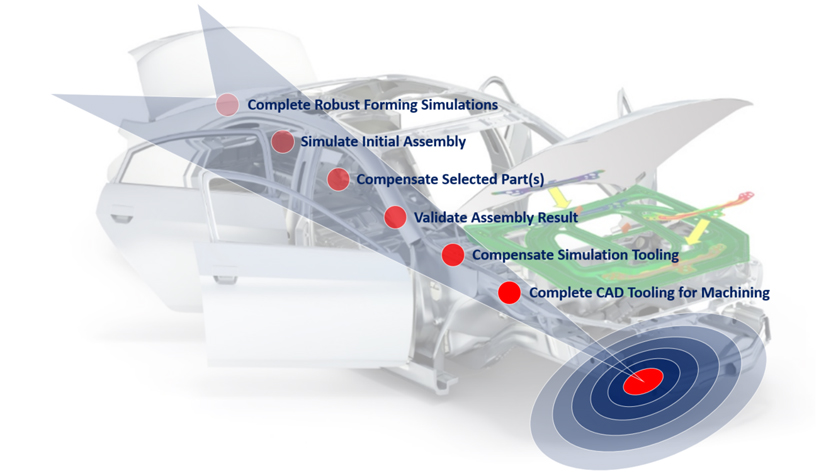 Who should watch:
Engineers and managers from both BiW assembly and stamping departments who seek to develop methodologies to improve BiW assembly and single stamped part accuracy while reducing loops of tooling modifications by trial and error.
Sign up to see the webinar video on demand!
Your Presenters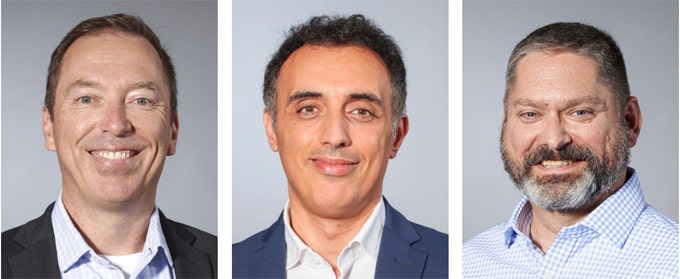 (Left) Todd McClanahan, Product Manager
(Center) Gianfranco Ruggiero, Product Manager
(Right) Jonathan Varner, Product Manager
Our product managers, Todd, Gian and Jonathan are open to inquiries on LinkedIn if you have any questions.