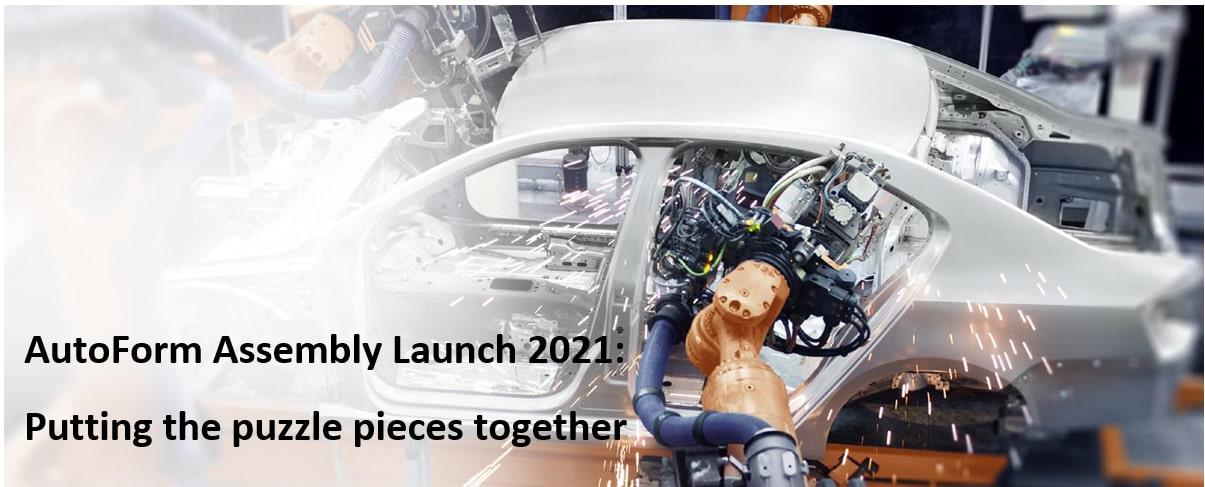 In an earlier post, I shared that AutoForm had some ideas on how to improve Body-in-White Assembly accuracy, and in March and April of this year, we introduced our new solution, AutoForm Assembly. Hundreds of engineers and manufacturing professionals attended, all looking to improve their manufacturing processes. The feedback thus far has been amazing, and customers are already seeing the benefits of this product!
We initially launched with an exclusive 3-part series discussing the main use cases of the solution, starting with Process Engineering. This use case allows users to import results from single part AutoForm Forming simulations to see the impact of the stresses, strains, thinning and springback to the assembly. Users can even complete compensation studies to modify single parts to yield an improved assembly.
The second session focused on Process Improvement, which occurs once physical parts and tooling exist. It allows users to complete simulations to develop virtual countermeasures to real problems, reducing the trial and error that can occur in production. Here, users can even incorporate scanned part data to use in simulation, capturing the real accuracy of single parts.
Finally, we concluded with the Process Feasibility use case, allowing users to study the assembly process in the early stages of a project. It is here that you learn even perfect nominal parts do not yield perfect assemblies once affected by gravity and tolerance stack-ups. This knowledge can have a direct effect on part design and assembly process planning, and improve overall assembly quality.
After completing this series, we consolidated the materials and held a more public 2-part launch series. These webinars discussed assembly simulation in the virtual world (before tooling and equipment exist) and in the physical world (once parts are being manufactured and assembled).
These webinars not only describe the use cases of our new Assembly solution, but also provide video demo of the interface itself, as provided by my colleague (and Assembly Technical Product Manager) Natàlia Domínguez.
I would like to invite you to review this short video that summarizes the integration of the Stamping and BiW Assembly process chains using AutoForm Assembly:
If you are more interested in seeing what this solution can do for you, register below to view the recordings of our 2-part webinar series:
Sign up here to watch: Assembly Simulation in the Virtual World and Assembly Simulation in the Physical World.
Let us show you how AutoForm Assembly can help you better assemble these complex 3-D puzzles!
You can also connect with Todd McClanahan on LinkedIn.