AutoForm Recognized for Excellence in Product Quality
June 2019 was a great month for AutoForm and its Brazilian office. Along with several companies from automotive and aerospace industries such as Embraer, Volkswagen AutoEuropa, General Electric and others, AutoForm was awarded the "TOP of Quality Gold" award, which recognizes the excellence in quality of its products, training and services in the local market. This award was organized by the National Institute of Excellence in Quality Management.
Representatives of the companies were present at the event which was carried out in three stages, one in Brazil and two in Spain and Portugal; AutoForm was represented by Cesar Batalha, General Manager, and Jocilei Oliveira, Key Account Manager, both from AutoForm's Brazilian office.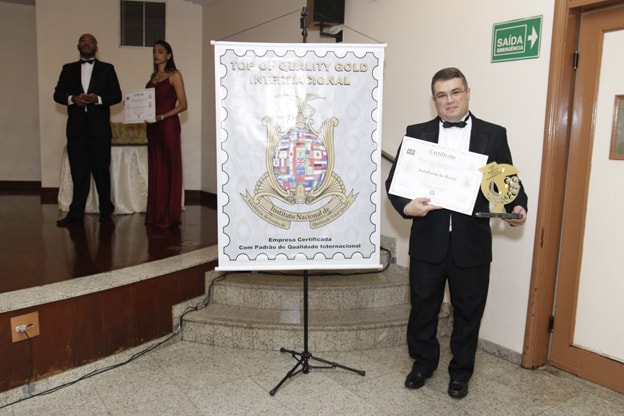 Cesar Batalha with the award.
"It is an honor for me to be able to represent the entire AutoForm team and receive this award which is the fruit of the dedication and hard work of every person in the company spread around the world for the purpose of bringing to our customers state-of-the-art software solutions and high quality services that meet their needs." said Cesar Batalha.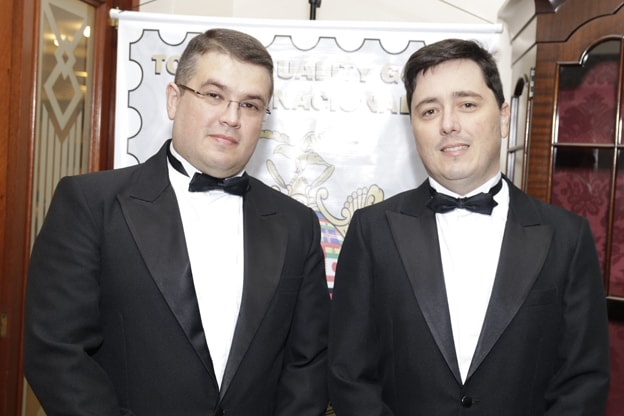 Cesar Batalha left and Jocilei Oliveira, AutoFrom Brazil
"This award is the market recognition of all AutoForm team work; it certainly means we are on the right track." said Jocilei Oliveira
Well done AutoForm Brazil!