Before start sharing some insights about the BIW Launch Leader role, I would like to get you on the same page about what in fact a BIW means.
Body in White (BIW) is the stage in automobile production in which a car body's frame has been joined together, that is before painting and before the motor, chassis sub-assemblies, or trim (glass, door locks/handles, seats, upholstery, electronics, etc.) have been integrated into the structure. Assembly involves different techniques such as welding (spot, MIG/MAG), riveting, clinching, bonding and laser brazing. (Source: Wikipedia)
I usually explain for fresh engineers this way: Imagine you take a complete vehicle on wheels and set fire, what remains after the fire is off it's the BIW. I know this is not the best technical explanation, but 99% of the time, everyone understands correctly.
During the initial body structure manufacturing phases, there is a lot of hard work and cooperation between the Product and Manufacturing engineering's teams to ensure all parts will be fitting together properly. Just some examples of activities are the parts' layout, weld gun access and parameters checks, assembly sequences (flowchart), fixtures and handling, logistic deliverable, and so many other concerns that need to be managed prior, during and after the assembly lines kick-off.
Starting from delivering the all stamping parts and sub-assemblies with acceptable quality including raw material cross-check, measurement reports, to all BIW next assembly layers. Part by part, welding spot by spot, static sealing application, fastener welding, clinch and hemming, painting shop, etc. Yes, it's a huge work stream that needs too much cooperation and coordination from so many teams.
But, what in fact a BIW Launch Leader supposed to handle?
Before proceed, I would like to highlight an important point. The BIW Launch Leader is not a superhero, never works alone, and also needs a lot of support from other areas to be able to deliver the work properly. Not only technical teams, but also finance, purchasing, logistic, program management, and obvious the other system engineers, and the entire manufacturing teams.
The main workload happens on the shop floor or body shop line, where the BIW Launch Leader needs to create strong connection and high confidence communication between the local teams and the product engineering headquarter.
I do believe this is the first biggest challenge 'cause sometimes you will not work in your hometown, or even in your country, and you will need to quickly learn how that place works to get confidence. I recommend you study and learn the culture you will meet before you even get in the place.
Having this first step well successful, the work overview is: Support the plant team to ensure the complete BIW system will end up in the body shop line on the planned timing, under measurement control and right quality, before and after mass production kick off.
This role is from the initial manufacturing phases until deliver a framed and completed BIW, when also needed to check the full-body measurements' report to ensure the body assembly is under control and stable enough to proceed to paint shop lines and afterwards assemble the chassis, powertrain, interior, electrical and all other system interfaces. Ah, after painting, we also need to check the measurement reports to ensure all the panels – mainly the skin panel – stayed under control.
It's a role that demands a lot of responsibility, resilience, communication and team cooperation. For me, it is the best time to put everything I know about soft and hard skills to prove. You know what I am saying, right? All those nice words you add in your CV that in some point you need to deliver, this is the right time. There is no time or chance to pretend you are a Launch Leader, never!
Considering the BIW Launch Leader is the focal point from the engineering headquarter and production plant for main concerns about the build, you need to be quick and coordinate all issues resolution as soon as possible. Never forget that the clock never stops, and the pressure only gets higher when the production increases.
Sharing some practical examples: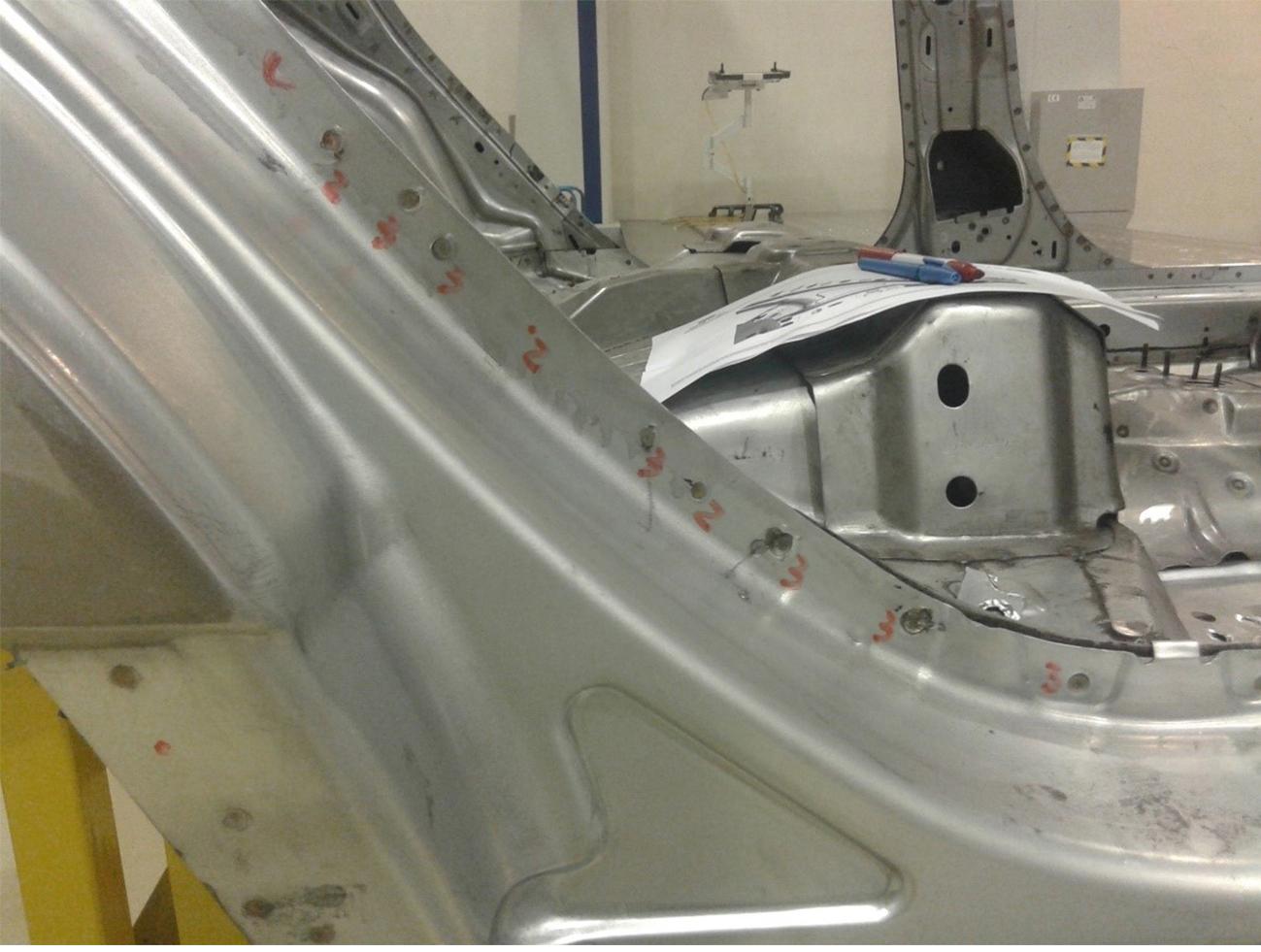 I took this pic whilst working in Russia launching the Ford Ecosport, at this moment, I was checking the assembly structure and every single spot weld quantity, welding fusion, spot indentation and positioning to make sure the process was stable enough to deliver proper quality to run the mass production. At this particular plant, we had the situation that the main assembly cells prior the framing station were manually, which created additional variances that need to be handled to get the complete process under control and with right quality.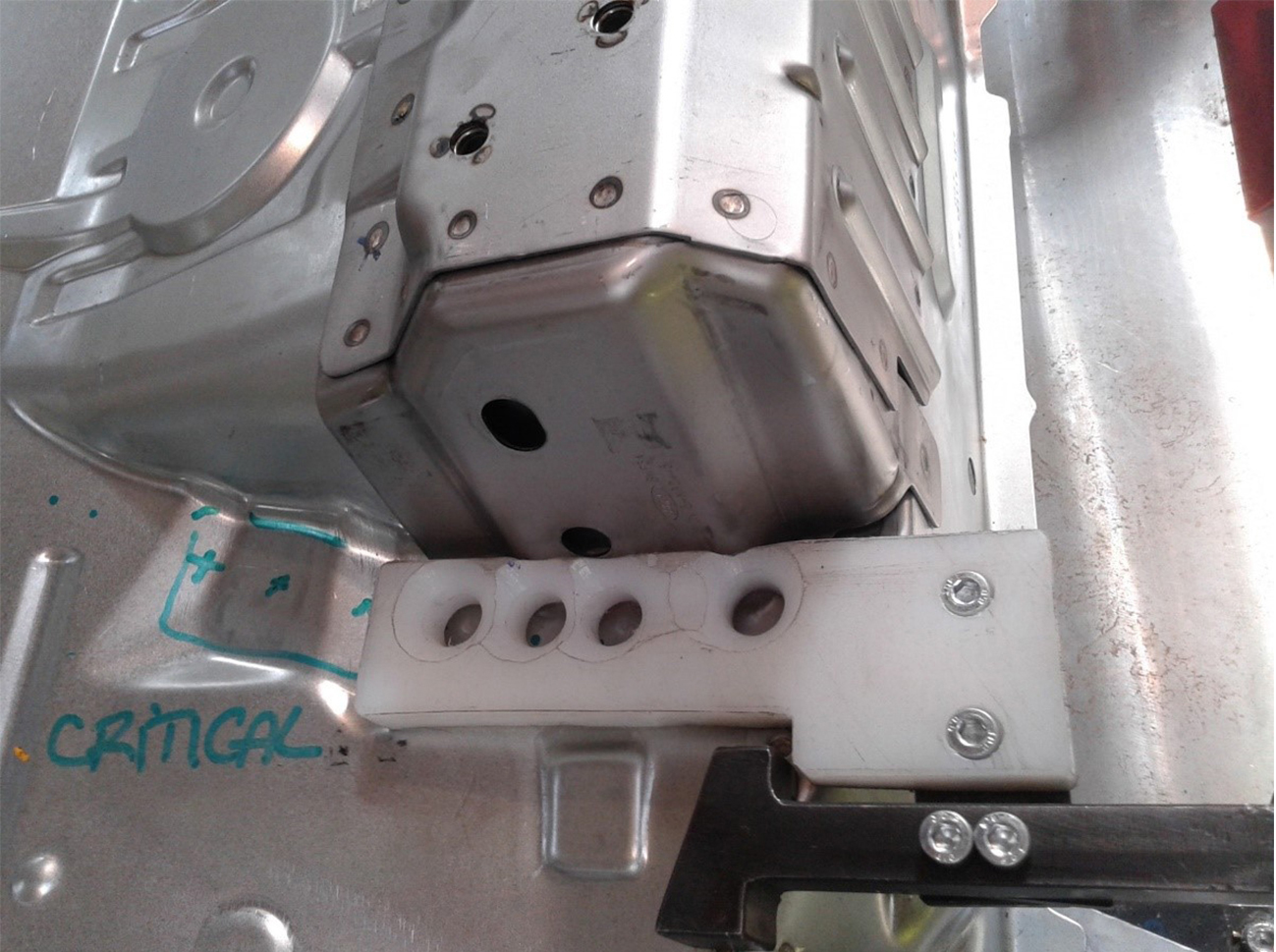 This is another good example of work. On this manual station we have some critical spot welds (in Ford we call inverted delta welds) and due to process variation we were not achieving the right quality once we were getting the spots out of positioning (edge). In this case, I requested to create a new blade to guide the operator to place the welds on the right positioning. Simple right?!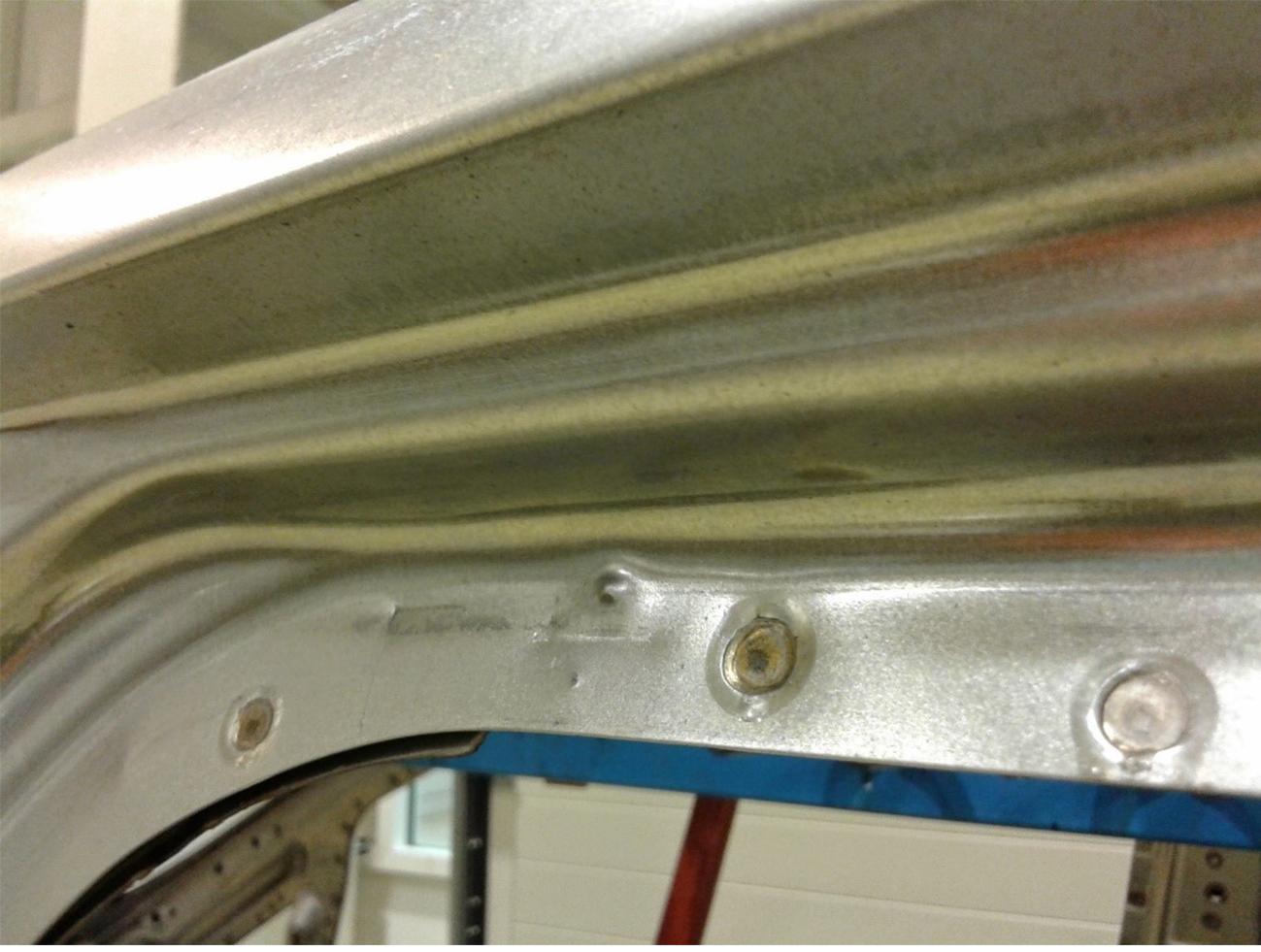 Another interesting example. In this case we're having weld flashes issues on the sub-assembly wich was resulting in right indentation on the next assembly structure under the skin panel. Creating the damage on the part and high indentation on the upcoming spot welds close to the region. The solution was to adjust the part fitting and welding parameter on the sub assemblies to avoid welding flashes issues and get proper skin panel fitting and joining.
This was a static sealing squeeze out issue. The sealing expulsion creates a lot of problems, including painting process contamination, besides surrounding parts fitting and waste of material (money). The solution in this case was to adjust the pumpable sealing application including the robot course and volume application. Looks simple, but believe me, static sealing issues are often a nightmare to adjust.
The main point to work as a BIW Launch Leader, is that besides work to find the problems you also need be part of the solution, and find together with local teams the best way to get the issues solved and production under control, as soon as possible!
Request teardown and pull off tests, check the integrity of stamping parts, sub assemblies and master assemblies. Check if all the parts are in place properly with right quality, are some of the roles the BIW Launch Leader needs to handle and coordinate close to local teams.
Again, none of these tasks are possible to achieve without cooperation and working together with the local plant teams. Thus, always be part of the local team, and never behave like a guest, ever!
I would like to point out some advices for who plan to become a BIW Launch Leader:
If you can't handle stress and work under pressure, better you stay away from this role;

If you don't like work close to shop floor and dirt your hands, better you think about and change your mindset, 'cause on the ground is where the product becomes real;

If you are facing some major issue, never try something you are not sure will really solve the problem. Bear in mind that you have a gun with a bullet for each problem, then, don't play cards.

If you are facing a big issue that you are not sure you have proper skills to solve, ask for help ASAP and learn with the situation. There is no problem if you don't know everything (nobody knows), the problem might be if you think you know;

Last but not the least, never be afraid to stop the production line if you find some critical issue. Instead of creating problems, you will avoid waste of time and money for the company.
There is no specific training to become a BIW Launch Leader, so the only way to learn it is on the field, so stay watchful and practice listening more than talking before you get confident about the job.
Whether you want to become a BIW Launch Leader engineer, bear in mind that you're gonna need to break big rocks to build a beautiful necklace. But I truly encourage you to go for it!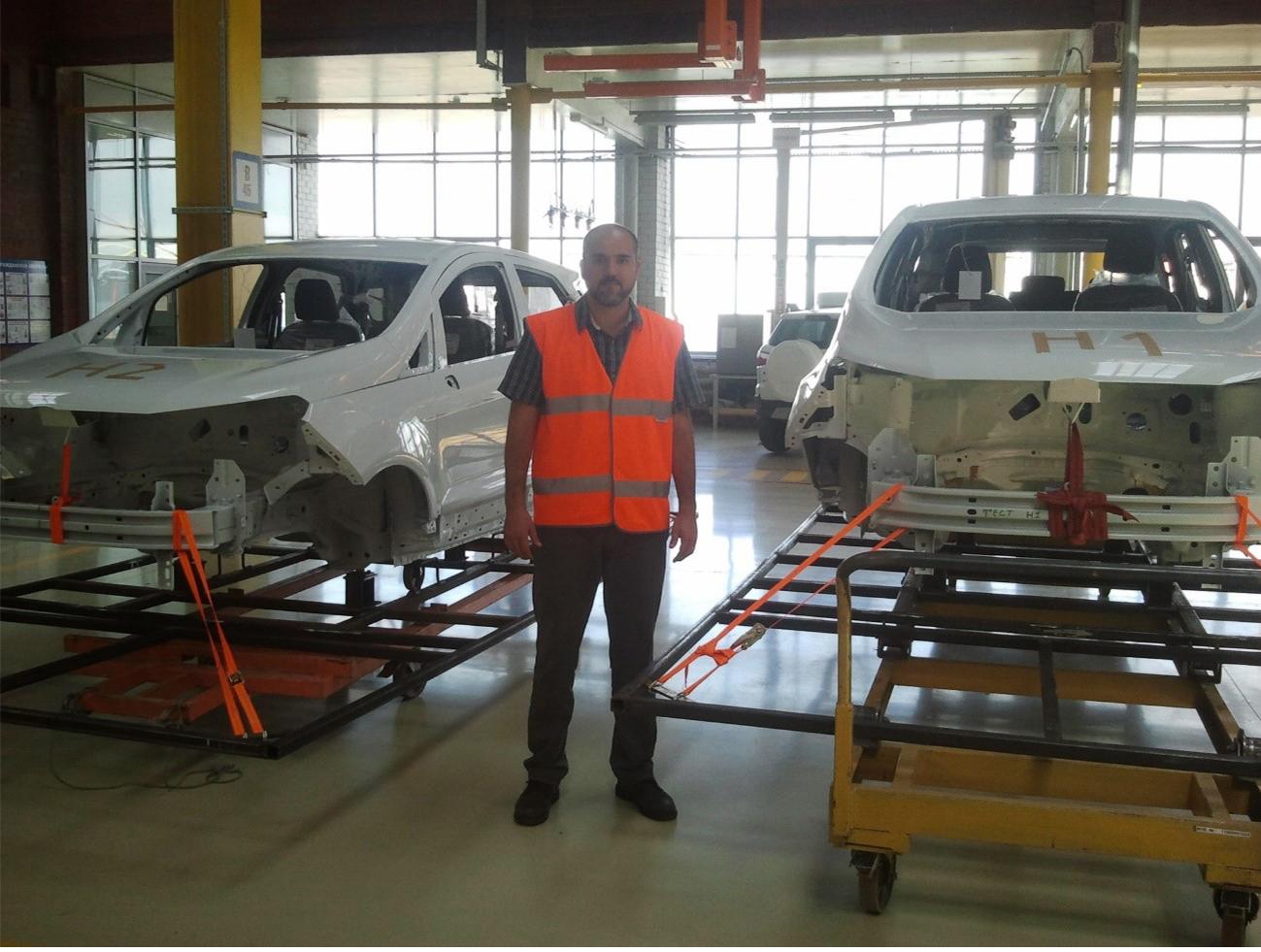 This is how a BIW Launch Leader in general looks like, plus long sleeves, protection glasses, helmets and all required stuff to watch closely the "babies" being born. I do love work as a product engineer, but during the launch phases is when the dream comes true and everything I work hard on in the office becomes real.
Hope you enjoyed the reading and somehow this helps you in your journey. Stay in touch!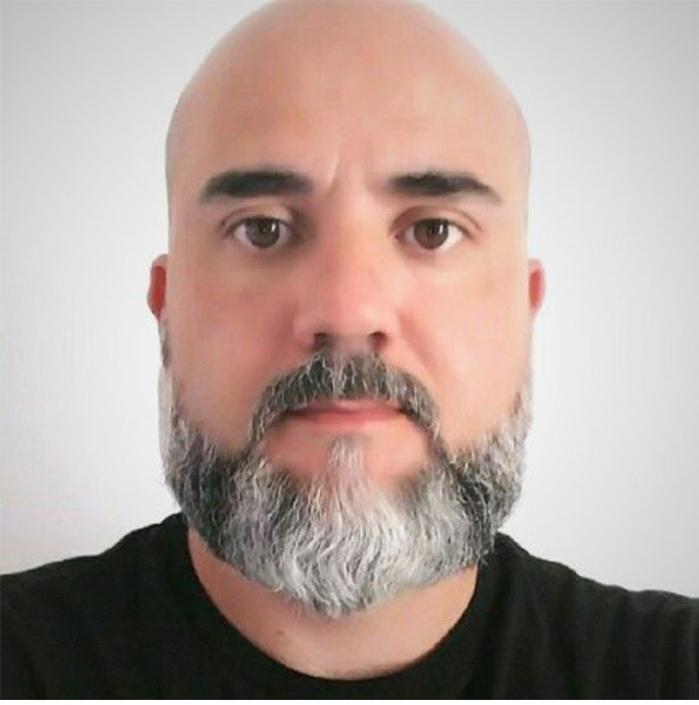 Daniel Perez | BIW Launch Leader | Senior D&R Body Structures
https://www.linkedin.com/pulse/what-biw-launch-leader-does-daniel-perez/