Understanding the relationship between stamped part and BiW assembly quality
Today's automotive quality management processes are routinely assessing process quality for the production of stampings and BiW assemblies. New physics-driven digital twin technology forms a tool to support these efforts in a comprehensive way already in the digital engineering phase.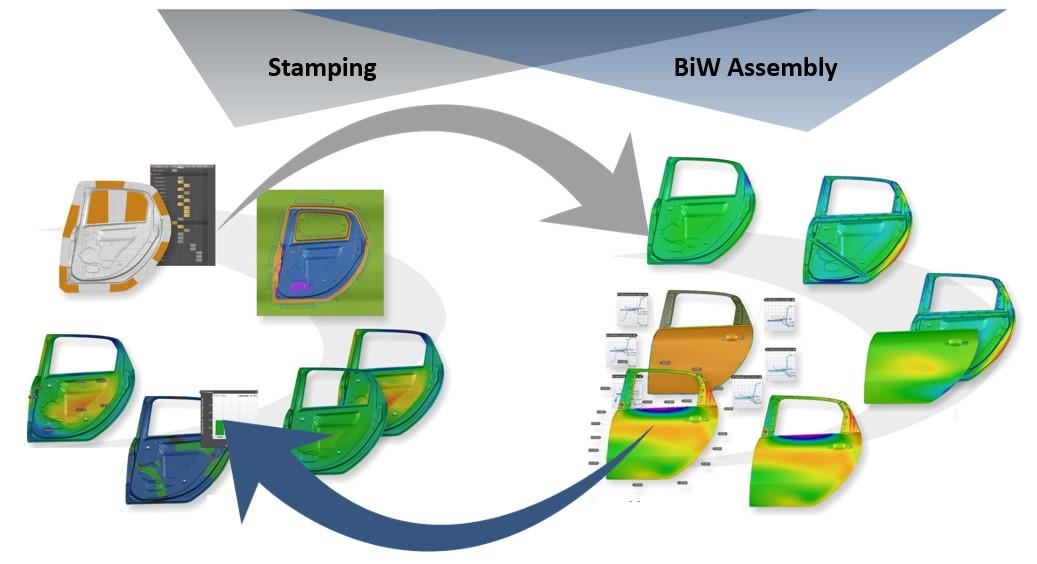 In this webinar, the possibilities of physics-driven digital twins to support fully digital quality assurance processes, such as digital validation of quality checking fixture to ensure BiW assembly and part quality, will be presented. Learn more about today's capabilities of physics-driven digital twins, discover new aspects of digital engineering and how to implement best practices for digital process twin leverage.
In this webinar, you will deepen your understanding of:
The three pillars of success for the implementation of digital process twin technology

Physics-driven digital twins connecting single part & BiW assembly process validations

The benefit potential of using digital process twins
Who should join:
Automotive managers and decision makers responsible for stamping and BiW engineering, tryout and production operations looking for practical information to support their digitalization and Industry 4.0 implementation efforts.
We offer two identical sessions on June 15, 2022.
Please sign up here!
Registration June 15, Session: 9:00* (Duration approx. 1 hour)
Registration June 15, Session: 16:00* (Duration approx. 1 hour)
*Central European Time (GMT +2:00)
Your Presenters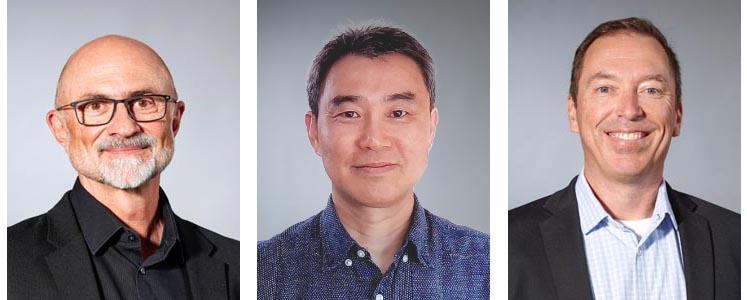 (Left) Jochen Hambrecht, Senior Business Consultant
(Middle) Intaek Lee, Product Manager
(Right) Todd McClanahan, Product Manager 
Each of our experts, Jochen, Intaek and Todd, are open to inquiries on their LinkedIn accounts.